Corporate Recharge Management And Automation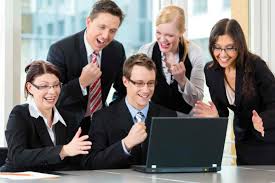 Watch Video

SOLKAP Recharge solution addresses complex airtime top up needs of small to large organizations for major networks: MTN, Glo, Airtel and 9Mobile both on prepaid and post paid numbers.
Our solution enables organizations manage recharges, both personal and official, by automating most of the processes such that they can afford to run their entire organization on pre paid numbers too, as pre paid are always on lower tariffs.
A main corporate account has two sides - Official side and Personal side for staff. The official side is managed by an assigned admin in the office while the personal side is managed by the staff themselves.
Both sides do not have acess to each other's numbers. All official numbers, networks and amounts are set up by admin under each staff account while staff can check all reports from their side and will be marked "admin" to indicate who recharged. Staff set up their personal numbre in their account themselves and they can only recharge if their accounts are funded. Staff Account funding can be done out of company's main SOLKAP account, if such a policy and approval exists, or they fund using their debit cards.
Both the recharges and funding of account can be automated so that you never have to log into your account until a change is required.
In the event organization approves funding of staff accounts for personal recharges then this process can be treated the same as salary advance. Similar, to salary advance settlement at the end of the month funds' advance can also be settled by uploading personal recharge report file from main SOLKAP account into the payroll.
How can SOLKAP etop up Platform help Organizations:
1. First of all, the most important reason: we can help you cut communication costs by 20% to 30%




2. Auto Recharge:
When you have to renew 100s of CUG and Data plans of different dates and recharge 100s of numbers with different amounts.... this is where SOLKAP recharge solution comes in: You can setup all staff numbers with the amounts assigned to them, set dates and time for top up and save. SOLKAP will automatically top up the numbers on the date and time set up. You can also select accounts and recharge all the numbers with amounts set up for them. Several like categories of groups can also be created to organize the account for easy management.



3. Fund Staff Accounts:
this function is useful when
a. someone is travelling and needs contingency funds at his disposal at any time to recharge roamed lines independently,
b. staff need to recharge friends and families numbers. this process can be treated the same as salary advance, therefore with personal recharge reports organization can easily debit salaries for the purchase of personal recharge.
However, Staff can also fund their accounts with their debit cards: Master card, Verve...
4. Both the process of recharge of staff official numbers or funding of their accounts can be automated for as long as desired.

5. Staff Account funding:
this is of three categories:
i. Credit accounts with an amount assigned or approved for a staff, irrespective of what the account balance is,
ii. Reset account balance to the assigned credit limit, eg if the assigned credit limit to a staff account is N10,000.00 and account balance is N9000 then automatically only N1000 will be credited to make up to N10,000.00. If N10,000 still happens to be the account balance then no funds will credited to the account. This action can be taken on all accounts simulteanously by selecting all accounts or automating the process on a chosen date, for instance 1st of every month,
iii. Credit an account with any amount, choose an amount and apply to one account or a number of accounts


For further information please contact us on: solkap@solkap.ng
How to Sign up
Signing up is extremely simple:
1. go to www.solkap.ng
2. click on "Register now"
3. Fill up the form, name, email address, your state and city, choose "corporate" and save
4. existing staff can invite other staff
5. organization's account url can be pasted on company website or facebook or distributed via WhatsApp so that staff can sign up and log in from there
6. for further information please contact us at solkap@solkap.ng
---